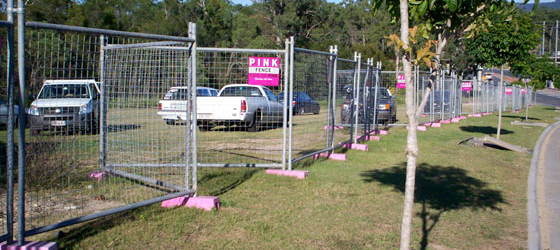 Fencing Accessories
Pink Fence temporary fencing accessories are available to compliment our specialty range of temporary fencing products. The following accessories that can be used in conjunction with the temporary fence are listed below.

Extra cost for accessories on application
Fencing Accessories

Bracing

Dog Proofing

Hand Rails

Barbed Wire

Shade Cloth
Branches in: Sydney, Brisbane, Gold Coast, Redlands, Logan City, Ipswich, Melbourne, Adelaide, Murrylands and Mildura.
Don't see your current location? Give us a call on 1300 00 74 65 and let one of product specialists assist you! Or simply contact us via our online contact form.
Want to learn more about Fencing Accessories? CLICK HERE